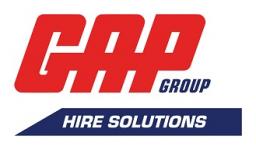 Health and Safety
At GAP, we strive to be at forefront of Health and Safety innovation. Our award winning Split Second Safety campaign, designed entirely in-house by GAP, has introduced innovative ways of delivering current information on a number of topics. Each topic in the Split Second Safety campaign has its own eye-catching poster and tool box talk to accompany it, all of which are downloadable from our website. GAP would be happy to team up with our customers to deliver new and exciting Health & Safety initiatives.
GAP offers Health & Safety training to our customers through our Tool Box talks. These can be provided by the local management team upon request. In addition to this we are happy to support any Health & Safety initiatives that our customers organise through the attendance of our Health & Safety manager or support materials.
Pre-hire inspection of our equipment includes Health & Safety checks and where possible self calibrating equipment is purchased. Every item that poses a vibration risk is tagged with the appropriate safety guidelines. We have a selection of literature to compliment our work on Hand Arm Vibration including a HAV Calculator and Chart.
GAP is ISO9001 accredited for our Quality Management System as we aim to reach the highest of standards in all aspects of our service and this award ensures our ongoing improvements are regulated.
Training
GAP can organise a full range of training courses to ensure that you and your employees' skills are updated and kept in line with current legislation. Our training courses cover a variety of subjects from operating plant machinery to General Safety and First Aid.
TOP 50 TOOLS
At GAP we guarantee the availability of our TOP 50 Tools. Our promise is that every item within the list below is guaranteed to be available, either for collection or delivery, within 4 working hours from the time you place your order, or you will receive a full day of hire for free!
Included in our TOP 50 Tools are saws, rammers, breakers, generators, compressors, lights pumps, scaffold towers, compactors, grinders, drills and much more. This offering, combined with our exceptional service levels, cannot be matched by any other UK tool hirer.
At GAP we've got all the tools for the job, all the time.
Fully stocked depots
GAP has depots in all major towns and cities across the UK. Every depot provides a full range of products and services resulting in a standardised network and no specialist divisions.
Inspection and Servicing
GAP issues all our plant and tools with a uniquely numbered blue service tag which details when it was inspected and made ready for hire. We have a tagging system in place for all tools that have a vibration risk using the traffic light colour system. This is currently being enhanced to provide further information to the operator.
The inspection/service requirements are planned as per your requested intervals along with each local depot to ensure that the requirements are met.