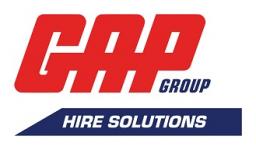 Environment
GAP is committed to becoming a greener organisation and has put the relevant measures in place in order to achieve this. We have developed our Green Action Plan which outlines the areas in which we are reducing our environmental impact. These include; saving energy, waste disposal, delivery vehicle fleet, equipment fleet, supply chain, recycling, employee training and recycling.
GAP is ISO14001 accredited. We endeavour to maintain the highest environmental standards in all of our activities and our responsible approach is outlined in the Group Environmental Policy. This policy is our contract with the environment and is our continued commitment to complying with legislation, pre venting pollution and continual improvement. Its implementation will ensure our environmental obligations and responsibilities are met.
Corporate Social Responsibility

Corporate Social Responsibility is becoming a top priority for GAP in terms of our commitment to our employees, customers and supply chain.

GAP is committed to ensuring that our business practices are both responsible and sustainable. This has been recognised by the Board of Directors as a key requirement to enable the Group to enhance its overall performance in the following areas.

Health and Safety
Environment
People and Community                                                                            
Health and Safety

Safety performance data is reported for all wholly-owned activities and for those on shared sites, where we have management control.

Our focus on safety continues to increase, not only on what we do internally, but also on we do externally. GAP works closely with our supply chain and customers to develop and introduce best practice which helps to safe guard the safety and health of our employees and that of our customers. An example of this is our continuous improvement in Hand Arm Vibration monitoring, we have trialled and introduced a range of Hand Arm Vibration Management Systems with a number of our suppliers over the past year. These include ToTm, Havi and Reactec.

Our Health and Safety campaign, Split Second Safety, has been extremely successful in raising safety awareness among GAP customers and employees across the UK. The campaign was created completely 'in-house' by GAP's Marketing and Health & Safety departments and offers free posters and tool box talks covering 16 prominent safety topics. This material is instantly downloadable, and free of charge, from the GAP website at www.gap-group.co.uk 

Since the launch of Split Second Safety in 2007, we have achieved a 35% reduction in accidents to date. Last year, GAP also exceeded the Government's Health & Safety Executive target for the Accident Frequency Rate which is set at 0.4%. The table below outlines our year-on year improvement in this area.                                                                                                               

 

 
| | |
| --- | --- |
| Year | Accident Frequency Rate |
| 2007 | 0.41 |
| 2008 | 0.39 |
| 2009 | 0.38 |
Environment

In today's economic climate it is important that the way we work and operate fulfils and meets client and public expectations. We aim to minimise our environmental impact in every way possible. Our programme to reduce waste, energy consumption, emissions, the use of non-sustainable materials and water consumption continues to be developed. GAP achieved accreditation in March 2010.

Our Green Action Plan outlines the areas in which we are reducing our environmental impact. These include;

Carbon Management

Our vehicle fleet is continuously monitored for fuel efficiency utilising electronic interface provided by BP. This helps to identify any variances from tolerance and remedial action can be taken as necessary. All GAP vehicles are maintained to at least the minimum standards required by the manufacturers, ensuring they always operate in a safe, fuel efficient manner.  

GAP has invested in video conferencing in our Head Office and Regional Headquarters. This gives GAP the ability to reduce each employee's carbon footprint by limiting the distances they are required to travel for meetings.

Sustainable Resource Use

We take particular care in the disposal of waste products. We have recently introduced Waste2Water in some new depots which reuses the water used to wash the plant and equipment. Our Head Office has a well established recycling policy, with 'Green Zones' throughout the building for recycling paper, tin cans, plastic and card. In addition to this, we also recycle our used printer cartridges and mobile phones.

Sustainable Waste Management

GAP selects plant and equipment to minimise the environmental risk - we have invested in items such as solar powered and battery traffic lights which eliminate the need for fuel. All new compressors are fitted with bunded chassis and we can supply drip trays or Eco Trays as requested which reduces the risk of any fuel spills. We ensure that all mobile fitting vehicles are equipped with spill kits when attending any site.

Supplier Engagement

We seek to influence suppliers and their designers in areas where designs and specifications may be made more benign to the environment. Where possible GAP will use suppliers that are ISO14001 registered or have an environmental policy. Suppliers to GAP will be monitored and audited at regular intervals to ensure the highest standards are in place with supply chain partners.

Environmentally Friendly Vehicles

Our 26T Plant delivery Vehicles are have Euro Five engines with reduced Pollution Certificates, these lorries are multi purpose as they carry their own Hiab cranes allowing multi drops to include varying types & sizes of plant, reducing delivery times & quantities of delivery vehicles on the road helping to provide a better service for our customers. We have LPG Ford Transits and Electric vehicles on order for use in the South East region.                                                                                                                      

 
People & Community

GAP recognises that our most important resource are our employees. We are committed to the training and development of our workforce. Our aim is to provide a working environment where employees can maximise their performance, commitment and contribution to the aims of the company.

We have a dedicated Training and Development Advisor who is responsible for implementing a formalised training plan to ensure that employees are developed and training needs are identified through annual performance reviews and management appraisal.

All drivers and fitters have achieved their NVQ2 and CSCS cards. Throughout this process our suppliers have been supporting us with product training and familiarisation.

GAP continues to support the wider community in providing assistance to good causes.

Education programmes

GAP actively seeks to offer work experience for students at local colleges who would benefit from being part of our on-site team for a period of time as part of their educational course. We would hope to be able to offer permanent employment for successful participants. We also offer work placements to individuals who are interested in working in the construction industry. They are offered work shadowing at our depots and Head Office to gain a greater understanding of the construction industry.

Social Enterprise programmes

GAP realises the importance of Social Enterprise programmes. Working in conjunction with National Grid, we are involved in a programme for the rehabilitation of Young Offenders into the workplace. The scheme involves the sponsorship of a number of Young Offenders and has proven that with careful monitoring and training, the majority of them do not re-offend, but reintegrate into society and the workplace thanks to the programme's effectiveness.

Employment Programmes

We work on a number of employment programmes to help, inform and advise on employment opportunities. We are involved in an initiative with the Construction College in Kent which covers the South East area of the UK to identify and attract applicants for the East London area.

Most recently we have signed up to take part in the Commonwealth Apprenticeship Initiative. The project which is organised by Scottish Business in the Community and Glasgow City Council runs programmes to ensure that young people leaving school have employable skills and are aware of the opportunities available to them when starting a career. The HR team attend organised events to conduct mock interviews and facilitate workshops in CV writing and communication.

Charitable Involvement

We have raised money and sponsored various charities across the UK where employees and our clients are involved. Examples of these include the Lighthouse Club, Local Youth Football teams, Children's Hospital and several Hospices. In addition to this, we hold annual Christmas raffles where GAP employees nominate the charities that they would like to donate to. Ad hoc donations are also made through employee involvement in charitable events, e.g. 10k Cancer Research run and Wear It Pink day in aid of Breast Cancer.

Our most recent development in this area has been establishing a partnership with Help the Hospices. This partnership is still in its early days but we have partnered local depots with local hospices and have fundraising events with the charity.