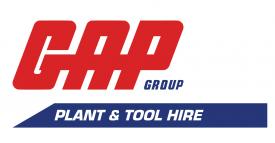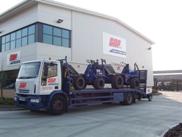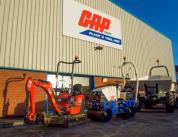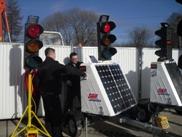 Introduction
GAP is a family business with 40 years of experience in the hire industry. The company prides itself on being the largest independently owned plant, tool and specialist equipment hirer in the UK and is committed to providing the best service and reliability. Above all, family values such as trust, integrity and honesty are paramount throughout all of GAP's nationwide operations.
We are committed to offering our customers the highest standard of service.
Where GAP can help, assist and offer innovative solutions we will.
We are committed to delivering value for money coupled with competitive pricing especially on our most popular items.
GAP will deliver peace of mind to all customers ensuring that their requests are carried out in a professional, efficient and timely manner.
We will continue to re-invest in new plant and tools ensuring that we have the best quality equipment available.
We will ensure that we provide the safest equipment available in the market.
We are committed to minimising our impact on the environment and recognise the importance of sustainable business practices.
GAP currently splits its fleet holding into the following categories:
Access Equipment
Airtools & Compressors
Breaking, Drilling & Fixing
Compaction & Rollers
Cleaning & Floor Preparation
Concreting
Dumpers
Groundcare & Landscaping
Excavators
Heating & Lighting
Lifting equipment
Materials Handling
Non Mechanical Plant
Plumbing & Pumping
Painting, Decorating & Maintenance
Power & Welding
Roadworking & Trenchless Technology
Sawing, Cutting & Grinding
Surveying & Communications
Safety & Security
 Click here to view the GAP Welfare Customer Service Guide
Click here to view the GAP Fuel Consumption and Innovation Guide.
Key Contacts
Steve Cooper - Major Account Manager
Mobile:  07958 008086
Email: steve.cooper@gap-group.co.uk 
Tina Hampton - Morgan Sindall Customer Hire & Sales Coordinator    
Tel: 01785 764 840
Email: tina.hampton@gap-group.co.uk