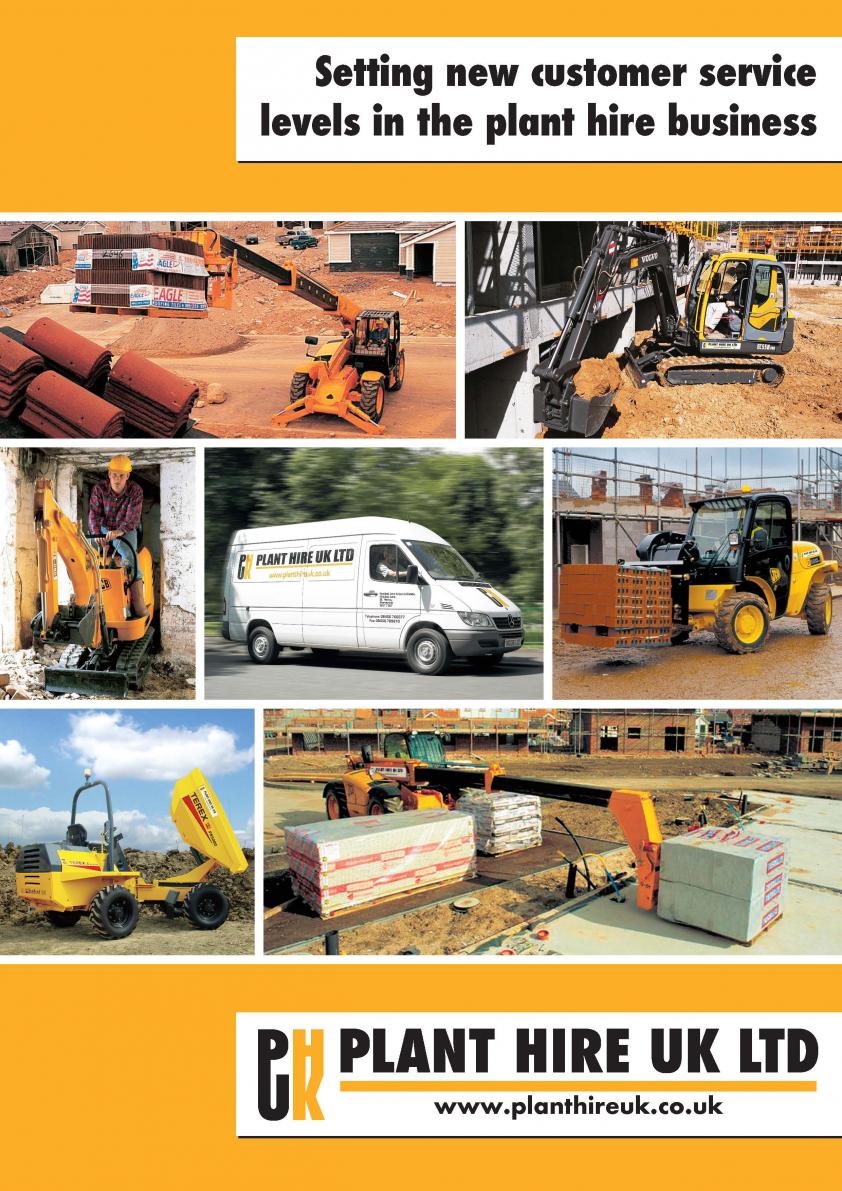 Our aim is simple – to give you the best machines and the best support. Our rapid growth has come from listening then delivering, that is why you can be sure of the best equipped new machines from our vast array of telescopic handlers, mini excavators, dumpers, rollers, bowsers, compressors and attachments. These can even be provided in your own livery.
Plant Hire UK Ltd have over 800 machines in their fleet, operating out of the North West and giving a national service if required, backed by ourselves and leading manufacturers.
We have recently taken delivery of 48 new Volvo Mini Excavators with the latest Health & Safety requirements:
EC30 – 3 Ton Excavator
ECR27 – 2.7 Ton Excavator, zero tail swing
EC55 5.5 Ton Excavator
ECR58 – 5.8 Ton Excavator, zero tail swing
ECR88 – 8.8 Ton Excavator, zero tail swing
All the above machines are fitted with fully automatic Quick Hitch's high pressure rupture valves, which enable the user to lift with the lifting eye attached to the quick hitch.
Plant Hire UK Ltd has one of the most modern telehandler fleets in the country, running 250 JCB Loadalls which are of high quality, reliable, safe and easy to operate. Our machines are also supported by the most extensive dealer network in the industry, ensuring maximum up-time for our customers.
Equipped with immobilisers and the JCB Livelink telematics system if requested, our JCB Loadalls are not only safe guarded from theft, their health is also permanently monitored for optimum performance.
We have recently placed an order with JCB for 250 brand new Loadalls for delivery early in 2012.
Hire and support is available 24/7:
Hire Desk – Wendy Latimer – 08450 766677
Depot Manager – David Kay – 08450 766677 / 07985 993992
Service Manager – Simon Warhurst – 08450 766677 / 07985 993996
Financial Director – Wayne Illidge – 08450 766677 / 07985 993991
Managing Director – Graham Jones – 08450 766677 / 07985 993990
More information on the range and scope of our equipment is available on our website: www.planthireuk.co.uk